Please note that some features of this site may not work as expected with your browser. Please update to the latest version to enjoy the full features of the site.
UNEXPECTED HAPPENS
#SharkBus
Enter the draw to win the ultimate summer prize pack worth $50,000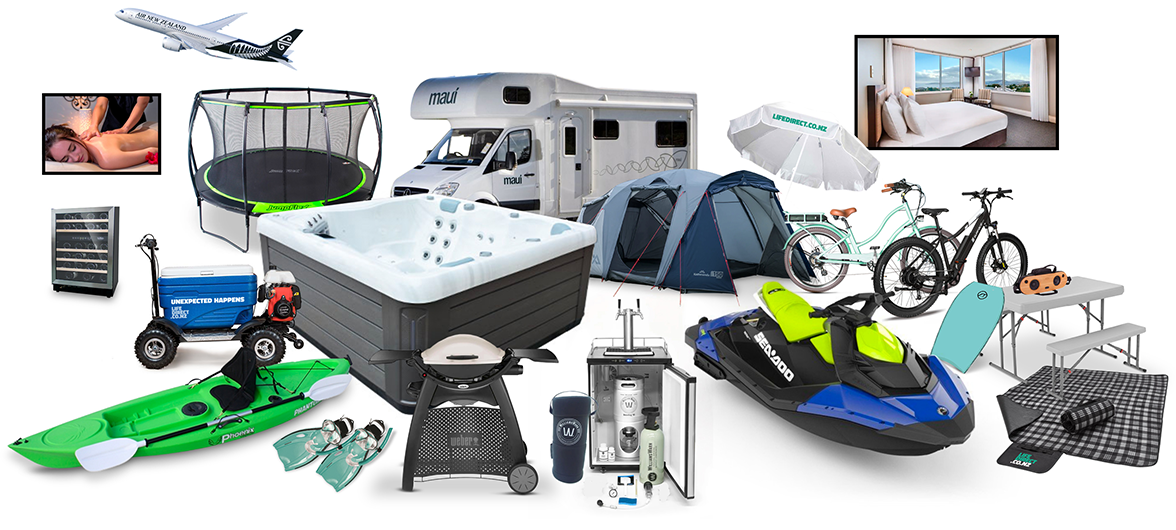 Prize pack includes a jet ski, spa pool, e-bikes, BBQ, trampoline, wine fridge, brew kit, ride-on chilly bin and much, much more!
History of the Shark Bus
Where did it come from?
After 11 years bringing fun for families at Kelly Tarltons, in July 2020 New Zealand's iconic Shark Bus made waves (a bit of a fishing frenzy you might say) when she went up for auction on Trade Me. It took some baiting and a number of bids to catch her, but LifeDirect won the day and gave the much loved Shark Bus her new home. And what is she sinking her teeth into now? A new journey is about to begin...
Where is it going?
Saying goodbye to the shores of Auckland, the LifeDirect Shark Bus is heading down the country to her new home in Wellington. She's sure to make a jaw-dropping sight on her journey down to the Windy City, where she'll join the team and get ready for a Summer packed with great events. So keep a lookout - the LifeDirect Shark Bus might just be making waves near you!
Get started
Starting a quote takes seconds, get on your way to being prepared for the unexpected.
Compare quotes